Ideal for small pets
Enjoy the portability of a duffel & the convenience of a backpack
Prefer Pets Hideaway™ Backpack pet carrier makes it easy to carry your little furry friend on your back. Whether you're walking down Main Street, along a trail, or through a busy airport, you can relax knowing your pet is safe and secure in this thoughtfully designed small carrier.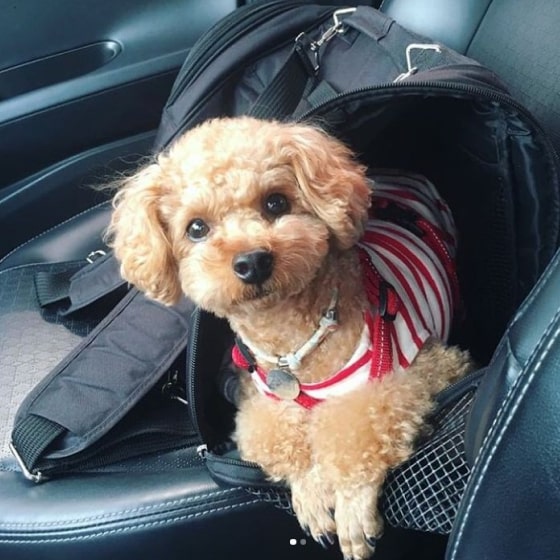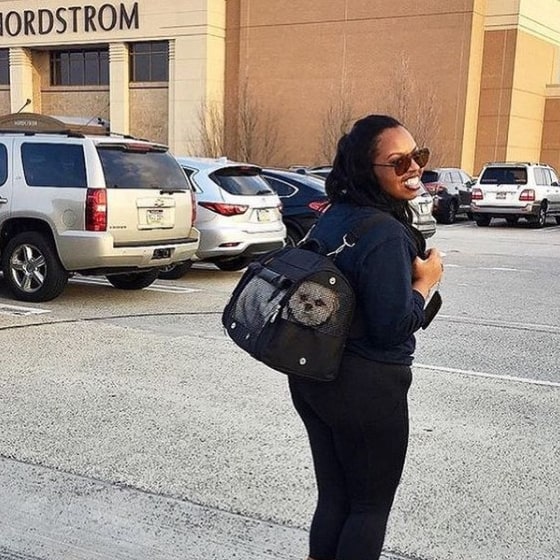 New, safe, and secure
The Hideaway Backpack is made with your pet in mind! A zippered side panel allows for your pet's easy entry and exit. Mesh windows on three sides provide ample ventilation making this carrier the ideal choice for your pet's health and comfort. Each panel features a roll-up-n-down privacy cover to shut out distractions for discreet travel.
For pets up to 15 pounds
Wear as a backpack or with the handle
Mesh windows on three sides
Fully lined & padded interior
Machine washable baseliner
No worry travel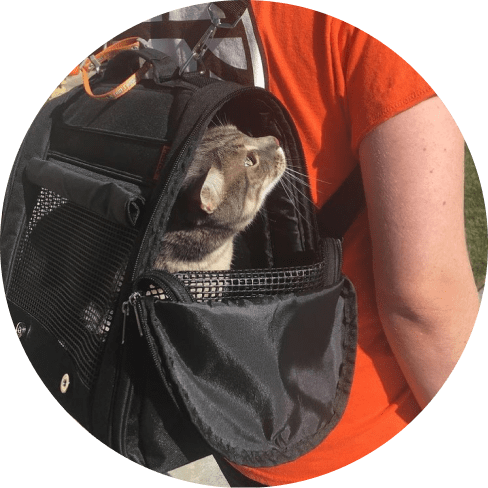 Your pet will love traveling even more
A size opening makes it easy to slip your furry friend into the carrier and a quarter-zip on the opposite end lets your pet poke his head out of. Mesh vents ensure your pet has lots of air circulation.
Adjustable for a comfortable fit
You can reposition the backpack straps to carry this bag over your shoulder. The carrier also has a handle on top so you can carry it next to your side.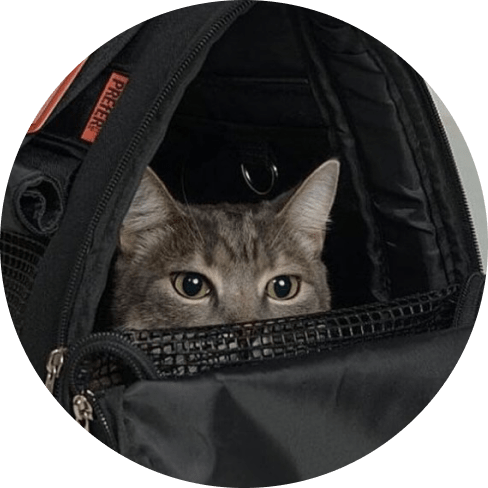 Less stress & anxiety
This Prefer Pets carrier also has roll-up flaps on each end to keep your pet hidden from view. Reduce stress!
Everything for your convenience
It has a water-resistant exterior and machine-washable baseliner. It also includes a luggage tag & Pet ID card.
About Prefer Pets
My husband and I started Prefer Pets in 2006 on an afternoon drive to Victory Park in Pasadena CA, to spend a lovely Saturday with our 2 pekes, Button and ShoSho. On our way there, our boy Button escaped from the carrier that we had bought at a pet box store and proceed to play with us by running around on the floor of the car, ducking under the car seats, and finally wedging himself behind the brake pedal (Button being a tiny 3 months old at the time). Luckily, we were able to stop the car without any injury.This is when we knew we need to have a better carrier to travel safely with our 2 fur-kids.
From our first carriers, original duffel and original backpack, created with features and functions that we wished we had on that day, we have persistently evolve the designs of our bags based on feedbacks and pressure points from real customers and from our own journeys with Button and ShoSho as they grew older. Every Prefer Pets product that we make, it is with the thought of what we would want ourselves in term of mindful designs, quality material & construction, and customer service when we were buying pet products for Button and ShoSho.
Today, we proudly remain a family business and are still based in Southern California, and while our little boy and little girl are no longer with us, we are committed to continue making quality travel carriers for pets and the people who loves them, for enjoying life's journey with their own Buttons and ShoShos.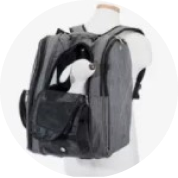 Designed In
Rancho Cucamonga, California