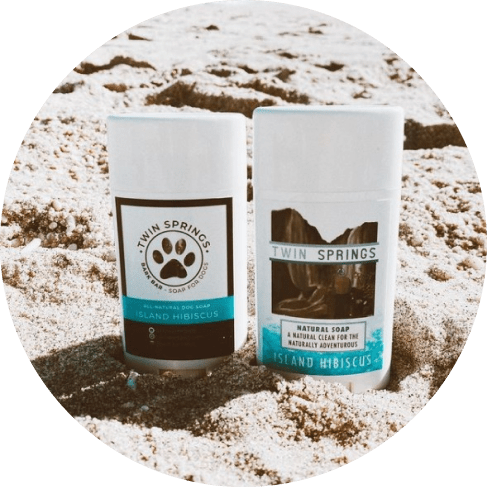 Enjoy your next adventure with your furry best friend
The Island Hibiscus Bark Bar includes saponified coconut oil and olive oil! This amazing soap was handcrafted into the travel container using the cold process approach, preserving all the beneficial properties of these organic oils. That's why this soap is gentle, soothing, and keeps the fur super soft!
Get your dog clean the easy way
A natural shampoo bar for furry friends
100% vegan product
We are proud to say this product is CRUELTY-FREE, organically made, environmentally-friendly, and suitable for vegans. No animal testing.
Effective ingredients
This soap is made of saponified oils of coconut and olive (with retained glycerine), Island hibiscus fragrance oil, and spring water.
The perfect natural way to stay clean
Enjoy the generous, bubbly lather for the full coat! This soap is guaranteed to leave your furry friends' coats gleaming.
Versatile use for your convenience
The Island Hibiscus Bark Bar Dog Soap is perfect for traveling, camping, backpacking, hiking, or any event when life is on the go!
How to use this product?
Wherever it may be: waterfall, lake, river, creek, or beach, simply twist up the bark bar to expose more surface area and apply it to the dog coat! Use water for the best application! If you let go of the travel soap it's no worries, it will conveniently float right by your side. Once your pup feels clean, put the cap back on and carry on to your adventures!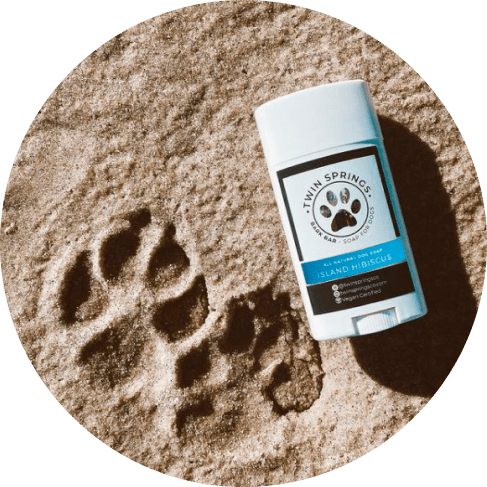 About Twin Springs Co.
Twin Springs was created by Kurt Strittmatter with the idea in mind to make a more convenient clean outside the comfort of your home.
"The idea came to me while daydreaming in class about my travels two months earlier throughout Central America and Europe. Instead of focusing on the vascular system lecture, something else caught my attention. I was caught up in what a beautiful world we live in and qestioned how can we humans keep it pristine and "Natural". After traveling to Central American countries with lack of running water and soap in each hostel I didn't feel as clean and comfortable as I should. I thought of all the liquid soaps that either exploded on the airplane or in my bag when hopping from place to place. I knew there had to be a much more suitable way to stay clean while traveling, without the mess and headache of liquid soaps. The idea of a bar of soap in some sort of container to make it less of a mess for people, a deodorant case to be exact, came to me in that boring lecture."
And voila, the idea of Twin Springs was born.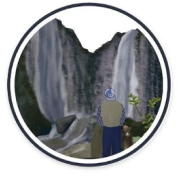 Designed In
Shrewsbury, NJ