Strong dog toy for power chewers
Is your dog really a power chewer? Are you sick of buying ordinary chew toys that don't last long? In this case, Gingerbread Man Chew Toy by SodaPup is exactly what you need! It's made of ultra-durable nylon to withstand even the most aggressive chewers! Keep your dog entertained and solve the problem of chewing behavior with Gingerbread Man Chew Toy.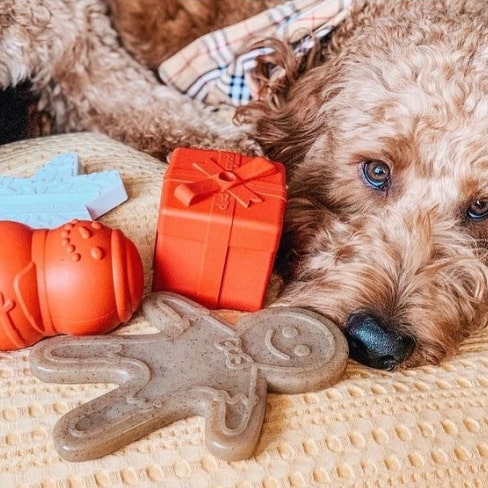 A must-have for the most powerful chewers
Veterinarian approved
Please note that the Gingerbread Man Chew toy is veterinarian approved. It's made of a non-toxic and PETstrong material: it's durable nylon. What's more, it reduces problem chewing, helps reduce boredom, and relieves separation anxiety.
One size fits all
The Gingerbread Man Chew Toy will suit your dog perfectly: it's designed for dogs 15-80 lbs/7-36kg. Dimensions: 5″ long, 4.5″ wide, 1.5″ thick. 5.0 ounces.
Made in the United States of America
SodaPup, as a manufacturer of Gingerbread Man Chew Toy, is proud to say that the company keeps jobs in America. The toy is designed and manufactured in the USA!
Replacement guarantee
We stand by our products and offer a 30-day replacement guarantee. However, no dog toy is indestructible. Supervise your dogs while they're playing with this toy. Inspect the toy frequently.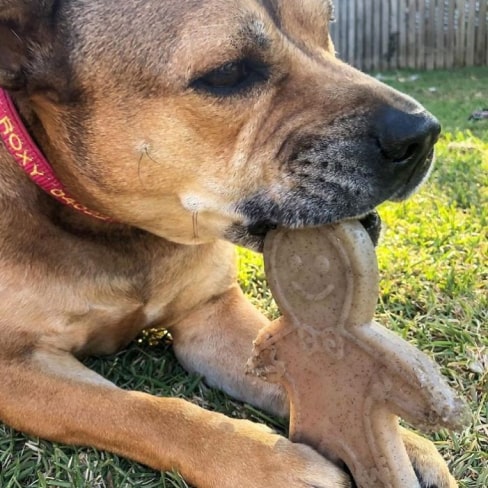 Safe and durable dog chew toy
Forget about ordinary toys that your dog ruins in a few minutes. The Gingerbread Man Chew Toy by SodaPup is designed with special care for your dog in mind: it helps keep your dog entertained, solves the problem of chewing behavior, and keeps the dog's teeth clean and breath fresh! Show your love to your dog with the Gingerbread Man Chew Toy!
About SodaPup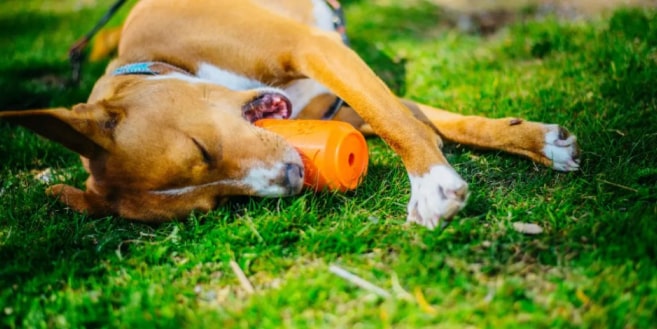 At SodaPup we specialize in creating fun and innovative dog toys for dogs that destroy everything! All of our products are made in the USA and are FDA compliant, meaning they are the safest dog toys in the market today.
SodaPup has developed several brands, each with a unique theme that appeals to different consumer segments. Our brands are SodaPup, USA-K9, Industrial Dog, MuttsKickButt, Spotnik, and Harvard's Finest (our brand of grain-free dog treats).
SodaPup gives back to the communities it serves, directing contributions to animal shelters as well as dog-related veterans organizations.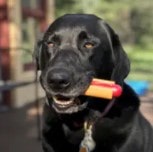 Designed In
Boulder, Colorado