Fun and adorable nylon collar
Your feline friend is sure to love the Southwestern Wonder Nylon Ribbon Collar by Mirage Pet Products. Most surely, your kitty will look good and feel good in this collar!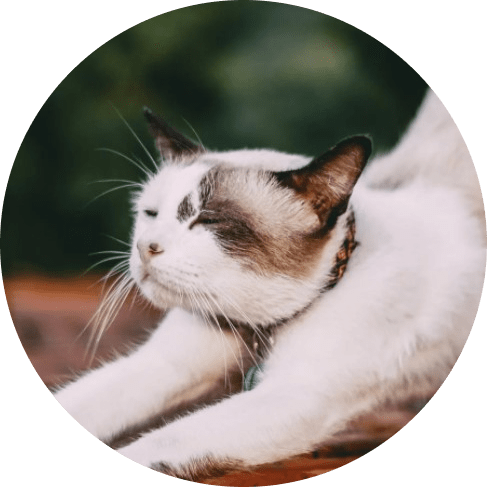 This collar is sure to impress
A must-have for any festive pet collar collection
Fun & attractive design
Your cat will look undoubtedly cute wearing their collar and is sure to become the talk of the neighborhood.
Adjustable to fit multiple neck sizes
These collars have high-quality adjustable quick-release buckles to fit a variety of neck sizes, with this one fitting a 6"-10" neck and measuring
3.8" in width.
Using high-quality materials
This fashionable cat collar is made of durable nylon webbing and a beautiful ribbon overlay with the quality your kitty deserves.
Made in the United States
We're proud to say that this collar was designed and crafted in the USA. Held to a high standard of quality and durability!
How to choose the right collar?
Collars should ride high on a pet's neck, not loose so that it slides down near the top of his shoulder blades. Measure your pet's neck, then add on two to three inches. Collars should be snug with enough room to fit two fingers between your cat's neck and the collar.
About Mirage Pet Products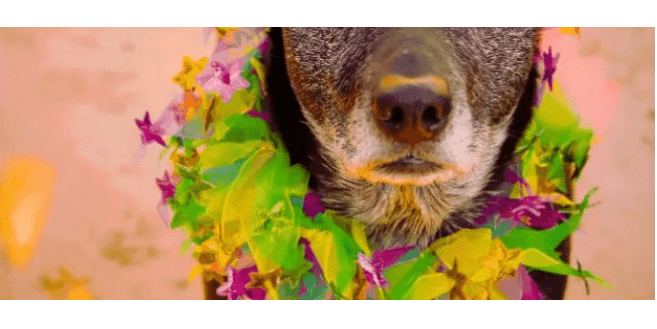 Mirage Pet Products got it's origins in El Monte, California in 1957 at a belt factory. A belt customer brought in a dog collar and requested that the belt factory add some crystals. The rest is pet industry history. Six generations of family have helped make Mirage Pet Products what it is today. Focusing on quality over quantity, we make as much as we can in our small factory in southern Missouri and we sure have a lot of fun while doing it!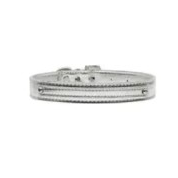 Designed In
Mount Vernon, Missouri